Mitsubishi Electric Research Laboratory
Mitsubishi Electric Research Laboratory (MERL), located in Cambridge, MA, is the North American R&D organization for Mitsubishi Electric Corporation, a $38B global manufacturer of electrical products including elevator and escalators, HVAC systems, electrical power systems, satellites, factory automation equipment, automotive electronics and visual information systems. Controls researchers at MERL collaborate with corporate R&D laboratories, business units in Japan and academic partners around the world to develop new control algorithms and control technologies that extend the performance envelope of these systems.

Boeing is the world's largest aerospace company and leading manufacturer of commercial jetliners and defense, space and security systems. A top U.S. exporter, the company supports airlines and U.S. and allied government customers in 150 countries. Boeing products and tailored services include commercial and military aircraft, satellites, weapons, electronic and defense systems, launch systems, advanced information and communication systems, and performance-based logistics and training.

 GE Global Research

GE Global Research is the world's most diverse industrial research lab, with researchers working in every major technical discipline at our state-of-the-art centers around the world. Our scientists support all of GE's businesses, developing technologies for such industries as aviation, energy, healthcare, software and transportation. GE Global Research is headquartered in Niskayuna, New York and has four other multidisciplinary facilities in Bangalore – India, Shanghai – China, Munich – Germany, and Rio de Janeiro – Brazil. The Electrical Technologies & Systems organization has deep domain expertise in the electrical realm, ranging from nanofabrication, semiconductors, ASICS, microelectromechanical and microfluidic systems, sensors, and electronic devices, to electronics packaging, signal electronics, controls and automation systems, communications, electronic power conversion, rotating electrical machines and electrical power systems. The team supports a broad range of exciting applications for GE's businesses including wind and solar power generation, optimization of conventional power generation, Smart Grid technologies, electric drives and subsea power distribution for oil and gas applications, aircraft engine controls, aircraft power distribution, traction drives and controls for locomotives, and MRI, X-ray, CT, PET and ultrasound imaging for healthcare applications, to name a few.

 United Technologies Research Center (UTRC)

United Technologies Research Center (UTRC) delivers the world's most advanced technologies, innovative thinking, and disciplined research to customers that are industry leaders in systems and services for aerospace systems and commercial buildings. These customers include all the business units of United Technologies (Pratt and Whitney; United Technologies Corporation Aerospace Systems; Climate, Controls, and Security; and Otis Elevator) as well as government agencies and independent organizations. In addition, UTRC partners with leading universities across the globe to advance the state of the art in relevant technologies.
Sponsorship Opportunities
ACC 2018 cordially invites your organization to participate as a sponsor and exhibitor. The ACC typically attracts 1200+ attendees comprising an international group of researchers, engineers, scientists, and educators, making the venue an excellent opportunity for promoting your publications, products, and services.
There are two levels of sponsorship available
Silver sponsor ($2,500)

 

Company/organization logo, name, and brief description on the conference website and in the printed conference program.

Flyer or brochure insert in the conference registration packet

One complimentary conference registration

Exhibition booth or one additional complimentary conference registration

Gold sponsor ($5,000)

 

Silver benefits plus …

One additional complimentary conference registration

A special session organized by the sponsor on a topic of the sponsor's choosing (relevant to the conference). The session will be listed in the conference program book and on the website.
Other options (including event sponsorship) are also available. To explore participation as an ACC 2018 sponsor and exhibitor, please contact: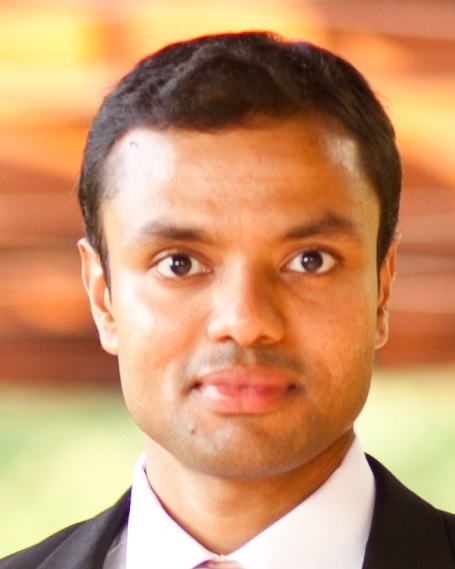 Exhibits Chair
Shreyas Sundaram
Purdue University
sundara2@purdue.edu