Opening Reception
Tuesday, June 26, 6 pm–9 pm, Hilton Downtown/ Crystal Ballroom Room
AACC Awards Ceremony
Thursday, June 28th, Wisconsin Center, Ballroom B, 11:30AM – 12:15PM
All conference attendees are encouraged to attend the announcements of the annual AACC and ACC awards. Come celebrate accomplishments in our field!
Coffee Breaks
Coffee breaks will be held 9:00 a.m. – 9:30 a.m. and 3:30 p.m. – 4:00 p.m. on Wednesday, Thursday, and Friday in the Ballroom Foyers.
Conference Lunch Banquet
Thursday, June 28, Wisconsin Center/ Ballroom CD, 12:15PM-1:30PM
Closing Reception
Friday, June 29, 6 pm–9 pm, Milwaukee Art Museum
The ACC 2018 Closing Reception will take place from 6 PM to 9 PM on Friday, June 29th at the Milwaukee Art Museum (MAM). The MAM address is
700 N Art Museum Drive
Milwaukee, WI 53202
Buses will travel between the Hilton and the MAM starting at 5:30 PM from the Hilton, and ending at 9:30 PM from the MAM.
Buses will leave from North 6th Street behind the Milwaukee Hilton City Center.
Here is a diagram showing how to get to 6th Street from the Hilton upper lobby  –>   HMCC_UpperLobby.
Here is a map showing where the bus will leave from –>  HMCC_buses
Here is a map for those who prefer to walk to the MAM –>  MAMWalkingMap    The distance is about 1.2 miles.
____________________________________________________________________________
The Opening and Closing Receptions are  Sponsored by Johnson Controls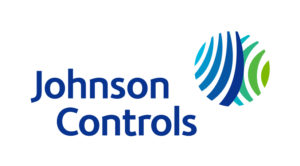 ____________________________________________________________________________