Mitsubishi Electric Research Laboratory
Mitsubishi Electric Research Laboratory (MERL), located in Cambridge, MA, is the North American R&D organization for Mitsubishi Electric Corporation, a $38B global manufacturer of electrical products including elevator and escalators, HVAC systems, electrical power systems, satellites, factory automation equipment, automotive electronics and visual information systems. Controls researchers at MERL collaborate with corporate R&D laboratories, business units in Japan and academic partners around the world to develop new control algorithms and control technologies that extend the performance envelope of these systems.

Boeing is the world's largest aerospace company and leading manufacturer of commercial jetliners and defense, space and security systems. A top U.S. exporter, the company supports airlines and U.S. and allied government customers in 150 countries. Boeing products and tailored services include commercial and military aircraft, satellites, weapons, electronic and defense systems, launch systems, advanced information and communication systems, and performance-based logistics and training.

 GE Global Research

GE Global Research is the world's most diverse industrial research lab, with researchers working in every major technical discipline at our state-of-the-art centers around the world. Our scientists support all of GE's businesses, developing technologies for such industries as aviation, energy, healthcare, software and transportation. GE Global Research is headquartered in Niskayuna, New York and has four other multidisciplinary facilities in Bangalore – India, Shanghai – China, Munich – Germany, and Rio de Janeiro – Brazil. The Electrical Technologies & Systems organization has deep domain expertise in the electrical realm, ranging from nanofabrication, semiconductors, ASICS, microelectromechanical and microfluidic systems, sensors, and electronic devices, to electronics packaging, signal electronics, controls and automation systems, communications, electronic power conversion, rotating electrical machines and electrical power systems. The team supports a broad range of exciting applications for GE's businesses including wind and solar power generation, optimization of conventional power generation, Smart Grid technologies, electric drives and subsea power distribution for oil and gas applications, aircraft engine controls, aircraft power distribution, traction drives and controls for locomotives, and MRI, X-ray, CT, PET and ultrasound imaging for healthcare applications, to name a few.

 United Technologies Research Center (UTRC)

United Technologies Research Center (UTRC) delivers the world's most advanced technologies, innovative thinking, and disciplined research to customers that are industry leaders in systems and services for aerospace systems and commercial buildings. These customers include all the business units of United Technologies (Pratt and Whitney; United Technologies Corporation Aerospace Systems; Climate, Controls, and Security; and Otis Elevator) as well as government agencies and independent organizations. In addition, UTRC partners with leading universities across the globe to advance the state of the art in relevant technologies.

General Motors Co.

General Motors Co, (NYSE:GM) has leadership positions in the world's largest and fastest-growing automotive markets. GM, its subsidiaries and joint venture entities sell vehicles under the Chevrolet, Cadillac, Baojun, Buick, GMC, Holden, Jiefang, and Wuling brands. More information on the company and its subsidiaries, including OnStar, a global leader in vehicle safety, security and information services, can be found at http://www.gm.com

Johnson Controls

Johnson Controls is a global diversified technology and multi industrial leader serving a wide range of customers in more than 150 countries. Our 120,000 employees create intelligent buildings, integrated infrastructure and next generation technical solutions that work seamlessly together to deliver on the promise of smart cities and communities. Per the 2012 DOE CBECS database, US commercial buildings alone consumed in excess of 7.3×1018 Joules of primary energy corresponding to roughly $150 billion a year of annual spend. Our commitment to sustainability and energy cost reduction dates back to our roots in 1885, with the invention of the first electric room thermostat, to today with large distributed electrical energy storage systems supporting utility scale renewable energy sources. We are committed to helping our customers win and creating greater value for all of our stakeholders through strategic focus on our buildings and energy growth platforms. For additional information, please visit http://www.johnsoncontrols.com or follow us @johnsoncontrols on Twitter.

Quanser

Quanser is the world leader in mechatronics, robotics, and control platforms optimized for the academic setting. Our leadership in producing innovative lab solutions makes us a trusted partner with academic institutions to help strengthen their reputation with transformative research and teaching labs. The Quanser approach of innovation, collaboration and education has produced a number of notable technology firsts that pioneered many critical contemporary trends, including efficient validation platform for control research, and high-performance real-time control on common microcomputers.

MathWorks

The MATLAB and Simulink product families are fundamental applied math and computational tools at the world's educational institutions. Adopted by more than 5000 universities and colleges, MathWorks products accelerate the pace of learning, teaching, and research in engineering and science. MathWorks products also help prepare students for careers in industry worldwide, where the tools are widely used for data analysis, mathematical modeling, and algorithm development in collaborative research and new product development. Application areas include data analytics, mechatronics, communication systems, image processing, computational finance, and computational biology.

---

dSPACE

dSPACE is the world's leading provider of hardware and software tools for developing and testing sophisticated electronic control systems. For over 30 years, dSPACE's high-quality, off-the-shelf software and hardware tools have empowered engineers to design and innovate, while dramatically reducing development times and cost. Within the academic and research and development area, dSPACE products support numerous technology development applications. Some recent projects include: high-speed robots, electric vehicles, intelligent-flying systems, satellites, steam turbines and active suspension systems, to name a few. dSPACE offers universities and research institutes flexible systems with all the options needed for the model-based development of mechatronic controls. dSPACE has put together attractive product packages, called ACE Kits, for universities. ACE Kits consist of real-time development systems that enable testing of even the most complex control systems in real time. All kits include software for seamlessly integrating the modeling tools MATLAB® and Simulink, and for operating the real-time hardware. ACE Kits are priced attractively for academic institutions. With more than 1,300 employees worldwide, dSPACE is located in Paderborn, Germany, and serves customers through local dSPACE companies in the USA (Wixom, Michigan), the UK, France, Japan, and China.

BOSCH

The Bosch Group is a leading global supplier of technology and services. According to preliminary figures, its roughly 390,000 associates generated sales of 73.1 billion euros ($77.2 billion) in 2015. The Bosch Group comprises Robert Bosch GmbH and its more than 450 subsidiaries and regional companies in some 60 countries. If its sales and service partners are included, then Bosch is represented in roughly 150 countries. Its operations are divided into four business sectors: Automotive Technology, Industrial Technology, Consumer Goods, and Energy and Building Technology. This worldwide development, manufacturing, and sales network is the foundation for further growth. Over the past 10 years, Bosch has invested over 30 billion dollars in research and development; in 2015 alone, Bosch applied for over 5,000 patents worldwide. The Bosch Group's products and services are designed to fascinate and to improve the quality of life by providing solutions which are both innovative and beneficial. In this way, the company offers technology worldwide that is "Invented for life." In 1999, Bosch established its North American Research operation: The Research and Technology Center North America (RTC) has today offices in Palo Alto, CA, Pittsburgh, PA, and Cambridge, MA. Bosch RTC focuses on ASIC design and MEMS technology; energy conversion and energy storage technologies; modeling simulation and controls; wireless technologies; internet technologies; algorithms for robotics, autonomous systems and data mining; and user interaction technologies. Additional information on the global organization is available online at:  www.boschresearch.com, www.bosch.com, and twitter.com/BoschPresse.

Altair

Altair transforms design and decision making by applying simulation, machine learning and optimization throughout product lifecycles.  Our broad portfolio of simulation technology and patented units-based software licensing model enable Simulation-Driven Innovation for our customers.  With more than 2,000 employees, Altair is headquartered in Troy, Michigan, USA and operates 69 offices throughout 24 countries.  Altair serves more than 5,000 customers across broad industry segments.  To learn more, please visit www.altair.com

Springer Nature

Springer Nature is one of the world's leading global research, educational and professional publishers, home to an array of respected and trusted brands providing quality content through a range of innovative products and services. Springer Nature is the world's largest academic book publisher and numbers almost 13,000 staff in over 50 countries.

Eaton

Eaton is a power management company with 2017 sales of $20.4 billion. We provide energy-efficient solutions that help our customers effectively manage electrical, hydraulic and mechanical power more efficiently, safely and sustainably. Eaton is dedicated to improving the quality of life and the environment through the use of power management technologies and services. Eaton has approximately 96,000 employees and sells products to customers in more than 175 countries. For more information, visit Eaton.com.

SIAM
SIAM publishes high-quality textbooks and monographs in print and electronic format. Visit our booth and view new and backlist titles, including those in our Advances in Design and Control series, and take advantage of member and attendee discount prices. If you are interested in publishing a book, speak to the editor, who will explain how SIAM partners with authors to publish books that have outstanding production quality and solid value for price. http://bookstore.siam.org/

Wiley
Wiley, a global company, helps people and organizations develop the skills and knowledge they need to succeed. Our online scientific, technical, medical, and scholarly journals, combined with our digital learning, assessment and certification solutions help universities, societies, businesses, governments, and individuals increase the academic and professional impact of their work.

SIMULOGIX

SimuLogix LLC is an Aerospace & Defense Engineering Service Provider with 21+ years of Launch Vehicle and Spacecraft experience. We focus on Guidance, Navigation & Controls (GN&C) Systems; System Engineering; Software Engineering; Electrical Engineering and Mechanical Engineering. Our company headquarters are located in California, but our engineers are located throughout the country. SimuLogix was co-founded by Douglas LaMont who worked at Lockheed as a GN&C and System Engineer before starting SimuLogix in 1996.

SimuLogix has worked with spacecraft & launch systems integrators including Aerojet-Rocketdyne, Lockheed-Martin, Raytheon, Northrop-Grumman, General Dynamics, Boeing, Orbital-ATK, APL, SNC, as well as their suppliers, e.g. Moog, Honeywell, Draper Labs. Additionally we are working with companies focused on some of the newer commercial and/or crossover technologies including UAVs, cube satellites (e.g. Planet Labs) and 3D metal printers. We have a lean, nimble and highly effective business providing engineering expertise on an "on-demand" basis.

SimuLogix has decades of Controls System experience. Much of this work includes simulation model development of large systems like the International Space Station and others. This included full configuration management of space vehicle simulators as well as investigating new technologies in a simulation environment.

We are looking for good Control Systems engineers to join our team!!

---

The Journal of the Franklin Institute

The Journal of The Franklin Institute has an established reputation for publishing high-quality papers in the field of engineering and interdisciplinary mathematics. Its current focus is on control systems, complex networks and dynamic systems, signal processing and communications and their applications.  The editors and the editorial board encourage authors to put forth evolving new topics for publication provided they fall broadly within the scope of the journal.  Special focus issues with a strong conceptual foundation in newly evolving topics are planned for the future.  All submitted papers are peer-reviewed.  The Journal will publish original research papers and research review papers of substance.  Papers and special focus issues are judged upon possible lasting value, which has been and continues to be the strength of the Journal of The Franklin institute.

IEEE/CAA Journal of Automatica Sinica

IEEE/CAA Journal of Automatica Sinica (JAS) is a joint publication of the IEEE and the Chinese Association of Automation. The objective of JAS is high quality and rapid publication of articles, with a strong focus on new trends, original theoretical and experimental research and developments, emerging technologies, and industrial standards in automation. The coverage of JAS mainly includes but not limited to: Automatic control, Artificial intelligence and intelligent control, Systems theory and engineering, Pattern recognition and intelligent systems, Automation engineering and applications, Information processing and information systems, Network based automation, Robotics, Computer-aided technologies for automation systems, Sensing and measurement, Navigation, guidance, and control. JAS is indexed by IEEE, ESCI, EI, Inspec, Scopus, SCImago,CNKI, CSCD. The CiteScore released by Elsevier in 2017 is 2.16, ranking 26% among 211 publications in Control and System Engineering category. JAS papers can be found at http://ieeexplore.ieee.org/xpl/mostRecentIssue.jsp?punumber=6570654 or www.ieee-jas.org
---
Sponsorship Opportunities
ACC 2018 cordially invites your organization to participate as a sponsor and exhibitor. The ACC typically attracts 1200+ attendees comprising an international group of researchers, engineers, scientists, and educators, making the venue an excellent opportunity for promoting your publications, products, and services.
There are two levels of sponsorship available
Silver sponsor ($2,500)

 

Company/organization logo, name, and brief description on the conference website and in the printed conference program.

Flyer or brochure insert in the conference registration packet

One complimentary conference registration

Exhibition booth or one additional complimentary conference registration

Gold sponsor ($5,000)

 

Silver benefits plus …

One additional complimentary conference registration

A special session organized by the sponsor on a topic of the sponsor's choosing (relevant to the conference). The session will be listed in the conference program book and on the website.
Other options (including event sponsorship) are also available. To explore participation as an ACC 2018 sponsor and exhibitor, please contact: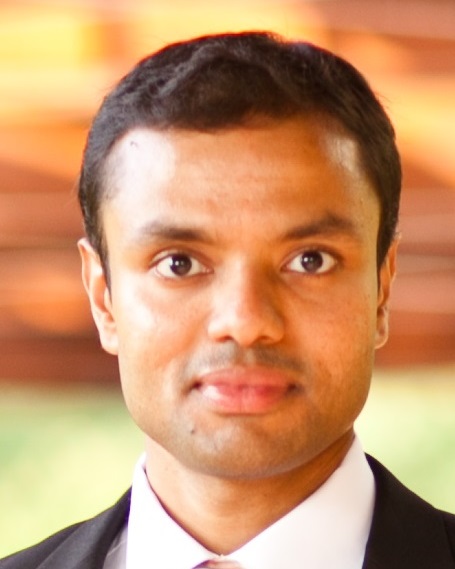 Exhibits Chair
Shreyas Sundaram
Purdue University
[email protected]