In addition to the main technical program, the conference includes lunch-time and evening special sessions on industry, education, emerging topics, and funding opportunities.
Wednesday Daytime Special Sessions
Mitsubishi Electric (MERL)    
Sponsor:             Mitsubishi Electric
Time:                  1200 – 1300 Wednesday, June 27 2018 (lunch provided)
Location:            WC 203C
In this talk we will present an overview of research activities at MERL, including fundamental controls research and the application of state-of-the-art control techniques to a variety of products. We will focus on fundamental research topics including model predictive control and the control of constrained systems, estimation and motion planning for autonomous systems, and modeling of complex and nonlinear systems. In addition, we will describe how these fundamental research areas have impacted applications such as autonomous vehicles, energy-efficient HVAC systems, high-precision manufacturing, and communication spacecraft guidance and control.
Speakers: 
| | |
| --- | --- |
| Karl Berntorp's research is on statistical signal processing, sensor fusion, and optimization-based control, with applications to automotive, aerospace, transportation, and communication systems. His work includes design and implementation of nonlinear filtering, constrained control, and motion-planning algorithms. |   |
|  Claus Danielson's research interests are in model predictive control, constrained control, and networked control systems. His doctoral research was focused on exploiting symmetry in large-scale control and optimization problems. | |
|  Stefano Di Cairano's interests are model predictive control, constrained control, path planning, opti=mization algorithms, stochastic systems, and their applications to automotive, aerospace, and factory automation. Stefano is Chair of IEEE CSS Standing Committee on Standards, Vice-Chair of IFAC Technical Committee on Optimal Control, and Associate Editor of IEEE Transactions on Control Systems Technology. |   |
|  Rien Quirynen's research interests are in model predictive control and moving horizon estimation, numerical algorithms for (nonlinear) dynamic optimization and real-time control applications. His doctoral research was focused on numerical simulation methods with efficient sensitivity propagation for real-time optimal control algorithms. |   |
Making Control System Lectures Viral
Sponsor:             Mathworks
Time:                  1200 – 1300 Wednesday, June 27 2018 (lunch provided)
Location:            WC 202B
Control System Lecture videos by Brian Douglas cover fundamental controls concepts.  These videos now have over 124,000 subscribers, 9.7 million total views, and a 99% like/dislike ratio, but more importantly, they are making students excited about learning controls.  In this talk, Brian will share the history of his YouTube channel, discuss how he makes the videos, and how the videos can be used to supplement traditional ways to teach controls.
Speakers:
Brian Douglas is a control systems engineer based in Seattle, WA. He holds a master's degree in Aerospace and Mechanical Engineering (Dynamics and Controls) from the University of Southern California.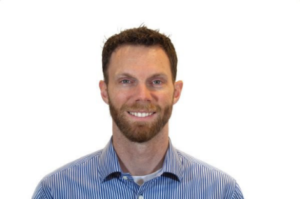 Brian spent 11 years at The Boeing Company developing satellite and aircraft guidance, navigation, and control systems and 4 years at Planetary Resources leading the ADCS and systems engineering team. He currently makes educational videos full-time and is the content creator of the Control System Lectures YouTube channel, which is dedicated to providing an intuitive and practical understanding of control system theory (www.youtube.com/user/ControlLectures ).
Delivering Emerging Technologies in Scale
Sponsor:             Johnson Controls
Time:                  1200 – 1300 Wednesday, June 27 2018 (lunch provided)
Location:            WC 202E
Johnson Controls is a global diversified technology and multi-industrial company with 120,000 worldwide employees and 2000 worldwide locations serving a wide range of customers in more than 150 countries.  Our Building Technologies & Solutions staff members are engaged in activities spanning leading edge research activities, engineering, manufacturing, and delivery of solutions into the marketplace.  Johnson Controls research and advanced development teams collaborate with academic partners, national laboratories, and industrial committees to develop innovative solutions that address customer and societal needs.  In this talk our Johnson Controls industry experts we will focus on a systematic approach that can be used to significantly increase the probability for successfully delivering innovative technologies at scale in the marketplace.  Industry insights and recent examples will be shared on the relationships between technology and pioneering, establishment, hardening, and deployment.
We encourage students & researchers interested in collaborating with Johnson Controls to attend.
Speakers:
Robert D. Turney, Ph.D., Engineer Fellow & Advanced Development Lead,

[email protected]

Robert D. Turney received his B.S., M.S., and Ph.D degrees in Electrical Engineering from the University of Wisconsin, Milwaukee, in 1989, 1992, and 2005 respectively.  Turney was instrumental in the first implementation of MPEG technology in an FGPA semiconductor during his time at Xilinx. In 2008 he joined Johnson Controls in the Building Efficiency division as a Lead Staff Engineer.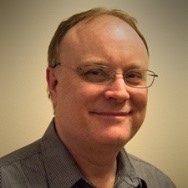 During his time at Johnson Controls Dr. Turney helped establish state of the art Chiller controls utilizing model based design and code generation methodologies. Dr. Turney's current efforts are in the area of Enterprise Optimization Solutions (EOS). Dr. Turney is an Adjunct Associate Professor at the Milwaukee School of Engineering (MSOE) and the University of Wisconsin-Milwaukee (UWM). He is a Senior Member in the IEEE and has been involved in the past with activities related to new compression standards, namely JPEG2000 and MPEG-4 (H.264). Dr. Turney has 20 patents granted, 35 patents pending and over 54 publications and white papers.
Kirk H. Drees, P.E. Director Research & Modeling

Kirk Drees is Director Energy Services, Research & Modeling for the Building Efficiency business of Johnson Controls. He holds 50 US patents and has 35 years of experience spanning research, advanced development and productization focused on delivering high customer value solutions into the commercial marketplace.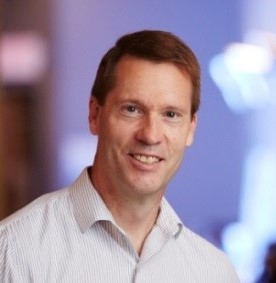 He currently manages research and advanced development teams responsible for developing and demonstrating novel optimization and predictive optimal control technologies. Kirk is a registered professional engineer with bachelor's and master's degrees in engineering from Iowa State University and Purdue University.
 Future Mobility and Control System Development Needs
Sponsor:             General Motors Corp.
Time:                  1200 – 1300 Wednesday, June 27 2018 (lunch provided)
Location:            WC 202D
A global transportation revolution is underway. Our vehicles—and how we interact with them—are fundamentally changing, propelled by new technologies and the evolving demands of our customers' lives. GM's vision of future mobility shaped by our leader Mary Barra is to design and produce vehicles with Zero Crashes, Zero Emissions and Zero Congestion. The presentation will discuss solutions including Electrified Vehicles, Connected Vehicles and Autonomous Vehicles as well as services offered by Lyft, a partner and Maven, also part of the GM family of companies. Controls technology is a primary enabler of future mobility. The demand for talented engineers needed to take our control system developments into the future is higher than ever!
Dr. Ankur Ganguli is Director of Engineering at General Motors (GM) leading the design, development, test and validation of propulsion systems software.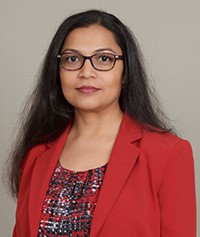 Ankur has Bachelor's in Mechanical Engineering from Visvesvaraya National Institute of Technology, India and Master's and PhD, focused on Intelligent Vehicle Controls, from University of Minnesota. She also serves on the Advisory Board for the mechanical engineering department at the University of Minnesota, and provides strategic guidance to the department leader on various aspects of shaping the mechanical engineering program and supporting the student community.
Dr. Michelangelo Ardanese is Engineering group manager of Advanced Control Design at General Motors.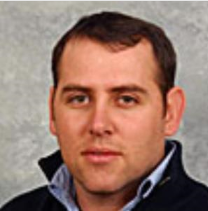 He leads a team of engineers focused on developing high level algorithms which make use of control theory and physics based modeling to control GM advanced propulsion systems of the future. Michelangelo graduated with a MS degree in Mechanical Engineering focused on control from Torvergata University (Rome, Italy) and PhD degree in Mechanical Engineering from the West Virginia University.
Dr. Jia Schock is Engineering group manager of Electrification Dynamic Controls at General Motors.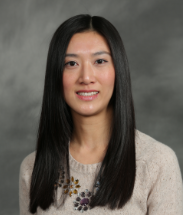 She leads a team of controls development engineers and technical specialists to produce high quality systems for current and future electrified vehicles at GM. Jia graduated with a MS degree from the Electrical Engineering Department and PhD degree from the Mechanical Engineering Department specializing in controls, Michigan State University.
Quanser 
Sponsor:             Quanser
Time:                  1200 – 1300 Wednesday, June 27 2018 (lunch provided)
Location:            WC 202C
This special session will demonstrate core functionalities of our real-time control software QUARC® for Simulink® and how it is an ideal solution for rapid control prototyping and hardware-in-the-loop applications. Attendees will also learn about Quanser's new Autonomous Vehicle Research Studio and how QUARC is utilized in creating a robust and extensible software control architecture to support different autonomous vehicle research applications, such as advanced flight maneuvers, vision-based tracking, and swarm.
Dr. Gilbert Lai is the technical lead for the Autonomous Vehicle Research Studio and advanced QUARC user at Quanser.  His research specialization is in unmanned vehicle systems and robotics. He volunteers with FIRST Robotics Competition as mentor to an all-girls team and is a member of the Girls in STEM Executive Advisory Council for FIRST Robotics Canada to help promote equity, diversity and inclusion in STEM education and career.
IEEE – Young Professionals in Industry
Sponsor:             IEEE-CSS
Time:                  1200 – 1300 Wednesday, June 27 2018 (lunch provided)
Location:            WC 203B
Are you a recent graduate working in industry, or a graduate student interested in pursuing an industry job?  If so, you're invited to attend this casual, informal lunch hosted by IEEE Young Professionals and the IEEE Control Systems Society. This session provides an ideal opportunity for people in the beginning or early stages of their career to network, and to share their thoughts, opinions, and advice about being successful in an industrial setting. The session will also include a short introduction to IEEE YP, as well as opportunities for those looking to get more involved in their professional community.
Dr. Jeff Peters is a senior research engineer, working within the decision support and machine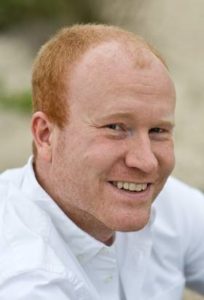 intelligence group at United Technologies Research Center in East Hartford, CT. He is currently serving as the Control Systems Society (CSS) volunteer representative to IEEE Young Professionals Society. He received his P.hD and M.S. in Mechanical Engineering, as well as his M.A. in Applied Mathematics from the University of California, Santa Barbara, and his B.S. in Mechanical Engineering from the University of Illinois, Urbana-Champaign.
Wednesday Evening Special Sessions
Middle and High School Students and Teachers Workshop
The Power, Beauty and Excitement of the Cross-Boundaries Nature of Control, a Field that Spans Science, Technology, Engineering & Mathematics
Sponsors:         AACC, IEEE CSS, and IEEE CSS Technical Committee on Control Education
Time:               1600 – 1830 Wednesday, June 27 2018 (light dinner provided)
Location:         WC Ballroom B
This event is designed to increase the general awareness of the importance of systems and control technology and its cross-disciplinary nature among high school students and teachers. Control is used in many common devices and systems: cell phones, computer hard drives, automobiles, and aircraft, but is usually hidden from view. The control field spans science, technology, engineering and mathematics (STEM). Workshop activities include presentations by control systems experts from our technical community, informal discussions, and the opportunity for teachers and students to meet passionate researchers and educators from academia and industry. The talks are designed to be educational, inspirational and entertaining. Participants will receive certificates of participation.
Dr. Bozenna Pasik-Duncan received the Master's degree in Mathematics from the University of Warsaw in 1970, and the Ph.D. and D.Sc. (Habilitation) degrees from the Warsaw School of Economics in Poland in 1978 and 1986, respectively. At the University of Kansas (KU)  she is a Professor of Mathematics, Courtesy Professor of both EECS & AE, and ITTC Investigator, Chancellors Club Teaching Professor, and member of the KU Women's Hall of Fame. She is a Fellow of IEEE, Fellow of IFAC, recipient of the IEEE Third Millennium Medal, and IEEE CSS Distinguished Member Award.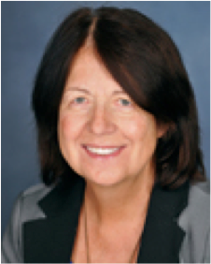 She has served in many capacities in several societies including IEEE CSS Vice President, three term IEEE CSS BoG member, and two term Program Director of SIAM Activity Group on Systems Theory and Control. Her current service includes Deputy Chair of the CSS TC on Control Education, Chair of the AACC Education Committee, a member of the IFAC TB as the Education Liaison, Chair of IEEE WIE Committee, a member of the IEEE CSS BoG and SSIT BoG, and a member of the SIAM Activity Group on Systems Theory and Control Conference Steering Committee. She is a founder of Women in Control (WIC) and first chair of IEEE CSS Standing Committee on WIC. At KU she is founder and faculty advisor of student chapters of AWM and SIAM, founder and coordinator of the Outreach Program, and founder and chair of Stochastic Adaptive Control Seminar. Her research interests are primarily in stochastic systems & stochastic adaptive control and in STEM education. She is a member of KU Women's Hall of Fame and recipient of many other recognitions and awards.
Dr. Linda Bushnell is a Research Associate Professor in the Electrical Engineering Department of  the University of Washington. She received her Ph.D. in EE from UC Berkeley in 1994, her M.A. in Mathematics from UC Berkeley in 1989, her M.S. in EE from UConn (Storrs, CT) in 1987, and her B.S. in EE from UConn (Storrs, CT) in 1985. She also received her MBA from the University of Washington Foster School of Business in 2010. Her research interests include networked control systems and secure-control.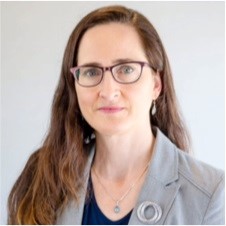 She is a recipient of the US Army Superior Civilian Service Award, NSF ADVANCE Fellowship, and IEEE Control Systems Society (CSS) Recognition Award. She is a Fellow of the IEEE. She is a member of IEEE, IEEE CSS and IEEE WIE. For IEEE CSS, she has served in many capacities including as a member of the Board of Governors (BoG), Distinguished Lecturer, Chair of Women in Control Standing Committee, member of TC Control Education, Liaison to IEEE WIE, CSS Secretary-Administrator and member of the Executive Committee, and member of BoG. For the American Automatic Control Council (AACC), she is the Treasurer of AACC and a member of the TC on Control Education. She has served ACC in several other capacities as a chair or vice-chair. For the Association for Computing Machinery (ACM), she was the General Co-Chair for the Technical Program, Co-Chair for the Conference on High Confidence Networked Systems (HiCoNS) at CPSWeek 2014 and Technical Program Co-Chair for HiCoNS at CPSWeek 2013. She has been a member of multiple Technical Program Committees for the CDC, ACC, HiCoNS, and ISIC conferences.
Thursday Evening Special Sessions
Systems and Control Research Overview and Career Opportunities at UTRC
Sponsor:          United Technologies Research Center (UTRC)
Time:               1800 – 1900 Thursday, June 28 2018
Location:         WC202C
We will give an overview of United Technologies Corporation and United Technologies Research Center (UTRC) and then present a broad overview of research from UTRC's Systems Department, with particular focus on autonomous and intelligent systems, advanced controls, and machine learning for applications including robotics, energy systems, and manufacturing. The research, conducted by a diverse team of researchers in robotics, dynamical systems, estimation, control, applied mathematics, computer vision, computer science, and human factors in partnership with academic partners includes interdisciplinary approaches combining ideas from dynamical systems, control theory and machine learning. We will conclude with a discussion of career and internship opportunities.
Speaker(s):      Dr. Andrzej Banaszuk (Senior Director, Systems Department)
Dr. Andrew Sparks (Associate Director, Control Systems Group)
Dr. Amit Surana (Associate Director, System Dynamics and Optimization Group)
Dr. Abhijit Chakraborty (Staff Engineer, Control Systems Group)
Dr. Fu Lin (Senior Engineer, Control Systems Group)
Dr. Mahmoud El Chamie (Senior Engineer, System Dynamics and Optimization Group)
Robert Bitmead, University of California, San Diego (Academic Collaborator)
Dr. Andrew Sparks is the Associate Director of the Control Systems Group at the United Technologies Research Center. In this role he is leading a diverse group of 21 engineers and scientists in developing capabilities in system modeling, estimation, control architecture, advanced model-based control design and analysis methods, and verification, solving challenges for UTC's aerospace and building business units.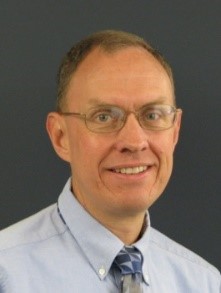 Prior to joining UTRC, he was with Air Force Research Laboratory (AFRL), where he performed research and led several teams in developing and transitioning modern control analysis and design methods to aerospace systems. Since 2005 he led AFRL's Analytical Mechanics Branch, Flight Control Division, and Power and Control Division, with responsibility for multidisciplinary research in flight control, automation, electrical power systems and thermal management. He is the author of one textbook, two book chapters, 30 journal articles, and 72 conference papers. He received his BS and MS in Mechanical Engineering from MIT in 1986 and 1988, his PhD in Aerospace Engineering from the University of Michigan in 1995, and his MS in Management from Stanford University as a Sloan Fellow in 2005.
Challenges in Advanced Diagnostics of Complex Industrial Systems 
Time:   1800 – 1900 Thursday, June 28 2018
Location:         WC202E
This special session is planned to address the following questions for complex industrial systems:
How to adapt the existing diagnostics and prognostics to large complex systems?
What challenges are being posed complex industrial systems?
How a component in a system will affect the performance of whole system?
Whether a fault will result in performance or safety issues in SOS?
How the monitoring of the system can be done- onboard, off board or remotely?
Which FDI tools exist in the literature and how they can be adapted for large scale systems?
Can data-based and model-based approaches address the challenges posed by complex industrial systems or mix of the two approaches can deliver better results?
How to enable autonomous systems for self-diagnostics?
Dr. Imad Makki is a Supervisor & Technical Expert in Advanced Control Methods with applications to Vehicle, Powertrain, & after-treatment Controls and Diagnostics/Prognostics in the Research & Innovation Center at Ford Motor Company.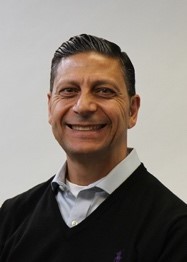 He completed his PhD from Wayne State University and BS/MS from University of South Florida. Dr. Makki has been working at Ford Motor Company since 1994. He is also an Adjunct Faculty at the University of Michigan, Dearborn campus, and Lawrence Technological University. He is the author of 85+ patents and patents applications and more has more than 40 publications/presentations in the area of powertrain control and diagnostics/prognostics. His research areas are focused on control systems, diagnostics, prognostics, automated inspections, anomaly detection, system lifespan and safety functions. Throughout his career at Ford, Dr. Makki has been awarded the Henry Ford Technology Award (Ford's highest technical award) for his work on robust air-fuel controls for low emissions and on-board diagnostics, the Controls Engineering Chief Engineer Award for Research & Innovation, and the Powertrain Technical Excellence Award, besides several other teaching awards.
Dr. Gautam Biswas is a Cornelius Vanderbilt Professor of Engineering, a Professor of Computer Science and Computer Engineering, in the EECS Department at Vanderbilt University. He has an undergraduate degree in Electrical Engineering from the Indian Institute of Technology (IIT) in Mumbai, India, and M.S. and Ph.D. degrees in Computer Science from Michigan State University in E. Lansing, MI.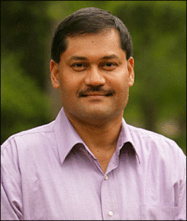 Currently, Prof. Biswas is the lead on the VISOR (Vanderbilt Initiative for Smart cities Operations and Research) TIPS center at Vanderbilt University. Prof. Biswas conducts research in Intelligent Systems with primary interests in hybrid modeling, simulation, and analysis of complex embedded systems, and their applications to diagnosis, prognosis, and fault-adaptive control. He has published extensively and has over 600 refereed publications. Dr. Biswas is an associate editor of the Prognostics and Health Management Journal, Metacognition and Learning, and the IEEE Transactions on Learning Technologies. He is a Fellow of the IEEE, a Prognostics and Health Management (PHM) Society Fellow.
Dr. Qadeer Ahmed received the B.S. degree in mechatronics and control engineering from the University of Engineering and Technology, Lahore, Pakistan, in 2007, and the M.S. and Ph.D. degrees in control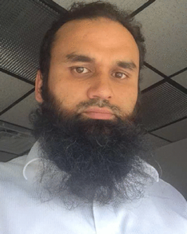 systems from Mohammad Ali Jinnah University, Islamabad, Pakistan, in 2009 and 2011, respectively. He is currently a Research Scientist with the Center for Automotive Research, Ohio State University, Columbus, OH, USA. He is working on next generation of energy efficient vehicle powertrains with focus on modeling, estimation, control, and diagnostics of automotive systems. He has authored more than 66 peer reviewed publications.
Dr. Daniel Jung was born in Linköping, Sweden in 1984. He received a M.S. in Electrical Engineering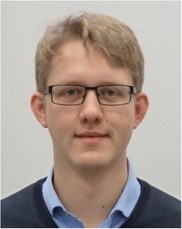 in 2010, and a Ph.D. degree in 2015, both from Linköping University, Sweden. During 2017 he was a Research Associate at the Center for Automotive Research at The Ohio State University, Columbus, OH, USA. Since 2018 he is a Postdoc at the department of His current research interests include theory and applications of model-based diagnosis.
Funding Opportunities for Controls and Civil Infrastructure Systems
Sponsor:          NSF – National Science Foundation
Time:               1800 – 1900 Thursday, June 28 2018
Location:         WC202D
The goal of this NSF special session is to bridge together different research communities, namely controls and civil infrastructure systems domain experts such as transportation, power, clean and waste water etc. In the first part of this presentation, the NSF Civil Infrastructure Systems (CIS) program will be introduced, as well as related NSF programs such as CRISP 2.0. The second part will be devoted to introducing various control problems encountered in civil infrastructure systems.  The presentation will conclude with an interactive format with the audience, providing an opportunity for answering questions from the audience, as well as for the audience to provide input in identifying some critical research challenges.
Dr. Cynthia Chen is the program director of the Civil Infrastructure Systems (CIS) program in the Division of Civil, Mechanical & Manufacturing Innovation (CMMI) at the National Science Foundation.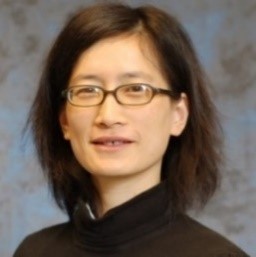 She is also a professor in the department of civil and environmental engineering at the University of Washington, Seattle (UW). At UW, she directs the THINK (Transportation-Human Interaction-and- Network Knowledge) lab (http://depts.washington.edu/thinklab) where she and her students study the sustainability and resilience of a city through the lens of human beings' interacting with the physical infrastructures and the built environment. The work of THINK lab is highly interdisciplinary, drawing on the latest methods and ideas in disciplines from social and natural sciences to engineering. Dr. Chen graduated from University of California, Davis with a PhD in civil and environmental engineering in 2001. Dr. Chen has served on a variety of TRB (Transportation Research Board) committees including for example, Travel Behavior and Values and Travel Survey committees. She has published over 50 peer-reviewed articles and her work has been supported by many federal and local agencies. She is an associate director of the USDOT-supported TOMNET (Teaching Old Models New Tricks) center (http://www.tomnet-utc.org/) and an associate editor for Transportation (https://link.springer.com/journal/11116).
Getting Funded by NSF:  Proposal Preparation and the Merit Review Process
Sponsor:          NSF – National Science Foundation
Time:               1800 – 1900 Thursday, June 28 2018
Location:         WC202B
So, you think you have a great research idea, now how do you get funding from the National Science Foundation (NSF) to do the work? A well-scoped and written proposal is instrumental to successful submission. This session targets junior faculty and researchers who might be new to NSF and describes detailed guidelines and practical advice for proposal preparation. The presenter will go over NSF review process and Intellectual Merit and Broader Impacts criteria, as well as share most common mistakes made by the Primary Investigators when submitting a proposal. Question-and-answer session will follow the presentation.
Dr. Irina Dolinskaya is an associate program director at the National Science Foundation (NSF) in the Division of Civil, Mechanical & Manufacturing Innovation (CMMI). Dr. Dolinskaya services Operation Engineering (OE) and Dynamics, Control and Systems Diagnostics (DCSD) programs.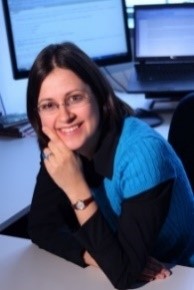 Prior to joining NSF, Irina Dolinskaya was a faculty in the Industrial Engineering and Management Sciences department at Northwestern University. She obtained M.S. and Ph.D. degrees in Industrial and Operations Engineering from the University of Michigan, and B.S. degree in Industrial Engineering from the University of Florida.

Dr. Dolinskaya's research is in the field of transportation science and logistics with focus on adaptive modeling and solution approaches to integrate dynamic real-time information. Her current primary applications are in humanitarian logistics, optimal vessel performance, and electric vehicle routing. Irina Dolinskaya is the winner of the INFORMS Transportation Science & Logistics Society Dissertation Prize and the 2008 recipient of the Bonder Scholarship for Applied Operations Research in Military Applications.
The Future of Battery Controls: Beyond 2018
Time:               1800 – 1900 Thursday, June 28 2018
Location:         WC202A
Energy storage technologies have the potential to significantly transform our society. In applications such as renewable energy, consumer electronics, and electrified transportation, electrochemical batteries have proven to be a key enabling energy storage technology. Although many advances have been made, current battery technologies still suffer from cost, energy/power density, lifetime, safety, and underutilization issues. While chemistry, materials science, and manufacturing advances are critical for overcoming such limitations, systems and controls play an equally important role for achieving the optimal performance of batteries. This may include advanced electrochemical model-based control, system and cell design optimization, state-of-health estimation, machine learning & physics based hybrid modeling, in situ sensing and actuation, thermal management, modular battery pack control, fault diagnostics, second life batteries, or new chemistries. The goal is to increase awareness and collaboration amongst session attendees in order to catalyze future research directions in the field.
Prof. Anna Stefanopoulou, Department of Mechanical Engineering, University of Michigan, Ann Arbor, USA

[email protected]

Anna G. Stefanopoulou is the William Clay Ford Professor of Manufacturing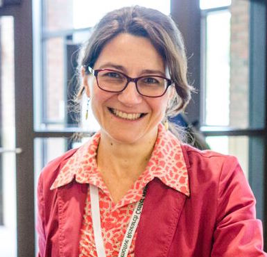 at the University of Michigan. She has been on the faculty of the Department of Mechanical Engineering since 2000, and serves as the Director of the Automotive Research Center a multi-university Center of Excellence in Modeling and Simulation of Ground Vehicles. She obtained her Diploma (1991, Nat. Tech. Univ. of Athens, Greece) in Naval Architecture and Marine Engineering and her Ph.D. (1996, University of Michigan) in Electrical Engineering and Computer Science. Her work on estimation and control of internal combustion engines and electrochemical processes has resulted in a co-authored book, 20 US patents, 5 best paper awards and more than 250 publications.
Prof. Christopher Rahn, Department of Mechanical Engineering, Pennsylvania State University, USA

[email protected]

.  He obtained his Ph.D. from the University of California, Berkeley in 1992 and is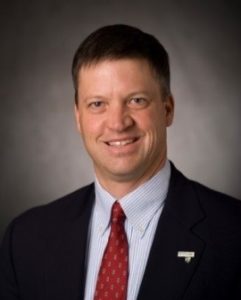 currently the Associate Dean for Innovation in the College of Engineering, the J. "Lee" Everett Professor of Mechanical Engineering, Director of the Mechatronics Research Laboratory, and Co-Director of the Battery and Energy Storage Technology Center at the Pennsylvania State University.  His research work on the modeling, analysis, design, and control of mechatronic systems has resulted in three books (including Battery Systems Engineering), over two hundred refereed publications, and several patents.
Prof. Simona Onori, Department of Automotive Engineering, Clemson University, USA,

[email protected]

, received her Laurea Degree, summa cum laude, (CSE) in 2003, her M.S. (ECE) in 2004, her Ph.D. (Control Engineering) in 2007, from University of Rome 'Tor Vergata', University of New Mexico, Albuquerque, USA, and University of Rome 'Tor Vergata', respectively.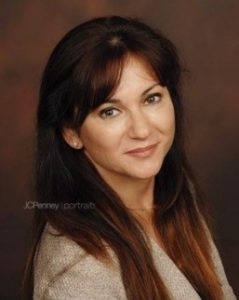 She has been Assistant Professor at Clemson University International Center for Automotive Research (CU-ICAR) since Fall 2013 where she also holds a joint apportionment with Electrical and Computer Engineering. She holds visiting professor positions at the University of Trento (2014, Italy), Beijing Institute of Technology (2015, China), and University of Orleans (2016, France) and she is PSG Distinguished Visiting Professor awarded by the Managing Trustee of PSG College of Technology (2017, India).
Prof. David Howey, PhD MA MEng SMIEEE, Department of Engineering Science, University of Oxford, UK. 

[email protected]

, is a Tutorial Fellow at St Hilda's College, Oxford.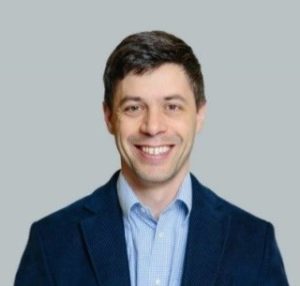 He received the MEng degree in Electrical and Information Sciences from the University of Cambridge, UK, in 2002 and his PhD from Imperial College London, UK, in 2010, on the topic of thermal management of electrical machines. During his doctoral research he pioneered a new electrical method to measure heat flux in electrical machines. As a post-doc at Imperial he developed and patented an impedance-based battery condition monitoring technique and worked on electrically assisted turbochargers. He was an Honorary Research Fellow at Imperial College London from 2011 to 2014. He is one of the editors of the IEEE Transactions on Sustainable Energy and is a member of the Electrochemical Society. He has over 50 peer-reviewed journal and conference papers.
Dr. Yi Ding,

[email protected]

is a senior research scientist, Ground Vehicle Power & Mobility, Tank Automotive Research and Engineering Center of the US Army. His role is to monitor the energy storage and energy conversion research and development status and provide technical guidance in helping other engineers/managers to manage R&D projects. He has more than 20 years of experience in battery research & development and project management. Ding holds a PhD degree on Materials Science and Engineering.
Mr. Dyche Anderson,

[email protected]

, is Technical Expert for Battery Controls & Safety at Ford Motor Company. In 1987 he took a position as a battery engineer for the Naval Surface Warfare Center, Crane (Indiana), concentrating on reserve silver/‌zinc batteries for missile applications.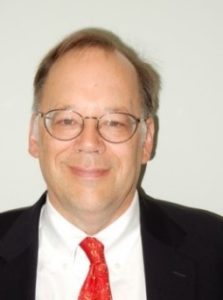 In 1996, Dyche was hired by Ford Motor Company to work on electric vehicle batteries. As one of a [then] small group of people with both battery and software expertise, he quickly moved into battery controls, where he led the development of battery controls not only for the electric vehicles but for the first hybrid SUV, the 2005 Ford Escape.  In 2008, Dyche moved into research, taking lead of the newly established research group for battery controls in Ford Research & Advanced Engineering. Dyche holds a BSChE from Michigan Technological University and an MS (Chemical Engineering) from New Mexico State University. He holds 13 US patents, plus numerous foreign patents. Awards include the Henry Ford Technology Award, for the development of model-based battery controls and the 2016 Controls Systems Technology award from the IEEE Controls Systems Society "for the development of an advanced battery management system accounting for electro-thermo-mechanical phenomena."
Mr. Reinhardt Klein, Research Engineer, Research and Technology Center, Robert Bosch LLC, USA,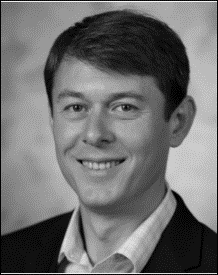 [email protected]

, received the Dipl.-Ing. degree in cybernetics engineering from the University of Stuttgart, Stuttgart, Germany, in 2009. He is currently pursuing the Ph.D. degree with Otto von Guericke University, Magdeburg, Germany. He is currently with the Research and Technology Center, Robert Bosch LLC, Palo Alto, CA, USA. His current research interests include modeling, estimation, and control of energy conversion systems, with a particular focus on electrochemical systems.
Mr. Matthew Shirk,

[email protected]

, is a research engineer at the Idaho National Laboratory and a
principal investigator of high-power battery electrochemical characterization and performance testing. He has collected and analyzed advanced vehicle, sub-system and infrastructure test data to create fact sheets and reports; prepared custom analyses for data customers. He holds bachelor's and master's degrees in mechanical engineering from Pennsylvania State University.

 
________________________________________________________________________
For information on Special Sessions please contact: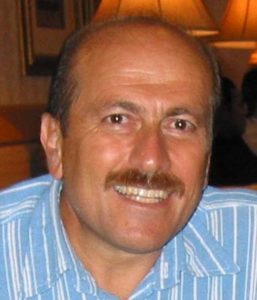 Vice Chair for Special Sessions
Nejat Olgac
University of Connecticut
[email protected]